We are NFU:  Neonatal Follow-Up Special Start
We offer community based, comprehensive case management services, for medically fragile children, ages 0-3 years, and their families within Alameda County.
We have a multi-disciplinary team working with parents to help them develop the skills and confidence to meet the complex medical and developmental needs of their children.
We provide intensive family support services so that families can be provided information and guidance with the special challenges of having a baby who has been hospitalized.
We provide bi-lingual and bi-cultural case management services available in Spanish and Cantonese.
We work in collaboration with our HRIF (High Risk Infant Follow-up) clinic…but we are a separate program.
Primarily grant funded through the "Starting Out Strong" collaborative of home visiting services through Alameda County Public Health Department.
---
Working Together
NFU staff are part of the patient's medical care team, and by working together can improve patient outcomes.
By working together, the NFU team can be a conduit between parents and medical providers, helping to reinforce complex medical care instructions within the home.
By working together, we can quickly address any medical or social challenges that negatively affect the child's overall health, growth, and development.
Our Six Basic Tenets in our Approach with Families
We provide relationship-based case management services- meaning attention is given to a parallel process: a respectful, nurturing relationship between families and case managers is an intervention in itself, and parallels the aimed-for quality of relationships between babies and parents/caregivers
We provide flexible, family-driven approaches to service delivery, in which case managers and consultants both anticipate and creatively respond to needs
We practice trauma-informed care - a program model that sees the experience of having a premature and/or medically fragile baby as potentially traumatic, the life circumstances of many families as stressful and overwhelming, and understanding the ways trauma can affect daily life.
We provide culturally-responsive interventions, in which the case manager and consultants considers, values and respects the family culture and delivers services accordingly
We provide access to a multi-disciplinary team-the Special Start program that allows for a team approach to services, tailored to the needs of each baby and family
We believe that services should go "Beyond baby"; the recognition that we are working toward the security, stability and well-being of the entire family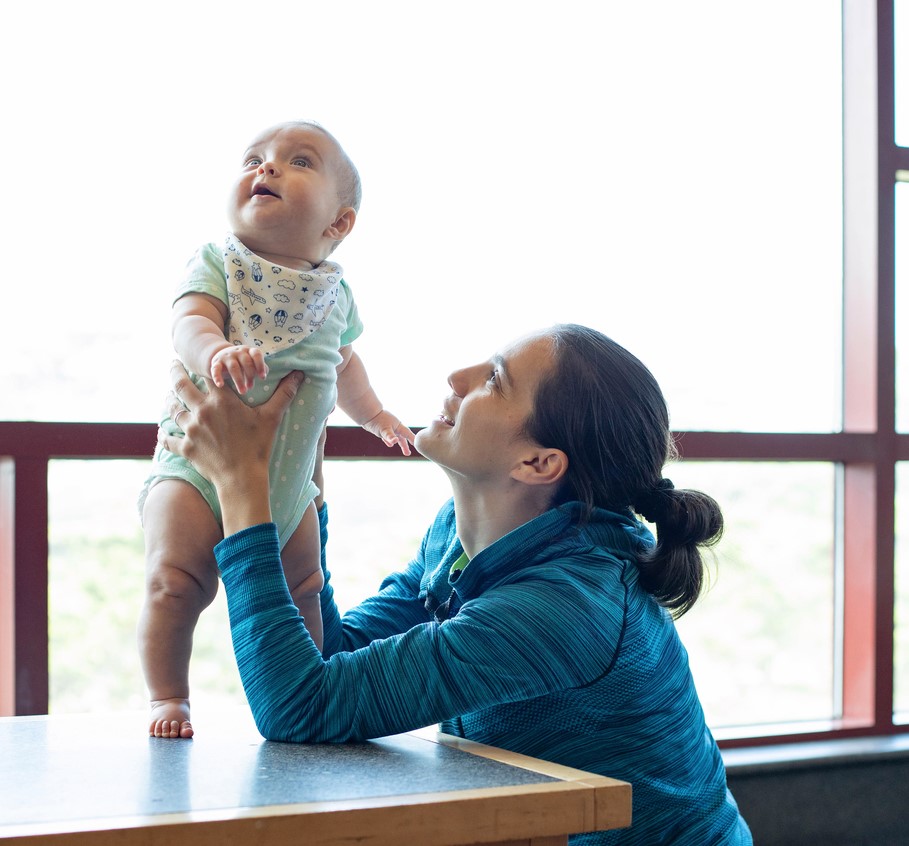 How It Works
Once a NICU referral is received and eligibility is confirmed…..
Step 1-  A primary Case Manager is assigned
Step 2- Contact is made between the caregiver and the Case Manager first typically by phone to discuss the program and confirm interest.
        Our program is voluntary
Step 3- If parent is interested then a face to face visit is set up.   During the first face to face visit the Case Manager will again review the program and obtain a written consent from the primary caregiver to participate in the program, and this allows Special Start to receive medical information and communicate with providers.
Step 4- The primary Case Manager will complete an initial comprehensive assessment of the patient and family.   This includes assessing medical, developmental, and psychosocial factors.   This assessment will determine if additional team members are needed (Nursing/SW/PT/IDS/Nutrition)
What We Do
Comprehensive Case Management - 
Medical monitoring

Reinforcing complex medical instructions
Assessing for signs/symptoms of illness and communicating with appropriate  medical team

Assess and address developmental challenges caused by medical illness and/or surgical interventions
Growth/Weight monitoring
Reinforce provider education on:

  Medication management
  Specialized feeding instructions
  Other medical interventions (sternal precautions, wound mgt, etc)

Mental Health Support

 Depression screening
 Brief therapy (anxiety, trauma, crisis intervention)
 Increase confidence of parents ability to care for child

Referrals/Linkages to community agencies
Improve access to care
Improve compliance with medical regimen
Special Start - Eligibility
NICU graduate **(non-NICU can be considered in high risk circumstances)
Have at least 2 medical risk factors (not an inclusive list):

Prematurity (less than 1500 grms or over 15o0 grms w/ 2 medical risk factors)
Assisted ventilation > 48 hrs during first 28 days of life
Hx seizures activity or other neurological abnormalities
Congenital Heart Disease
Severe birth depression
Genetic syndromes
Babies d/c'd with DME (ng/g-tube;O2;trach)

Have at least 2 social/ economic/ environmental risk factors (not an inclusive list)

Recent Immigrant and/or language barriers in accessing care
Socially isolated and/or lack of social/family support
Difficulty coping with child's medical condition
Postpartum Depression and/or other mental health concerns
Limited resources (food/housing) to meet needs

Client is age 0-3 years old
Live in Alameda County
Have active Medi-cal ** (Limited visits available for private insurance patients)
Referrals to Special Start
Referrals are made through these pathways:
BCHO & Alta Bates NICU referrals via our High Risk Infant Clinic Coordinator, Fran Merriweather
Email Sharon Leno, LCSW (

[email protected]

) or Fran Merriweather, LCSW (

[email protected]

)
Phone is 510-428-3006
Fax is 510-601-3932
(include relevant medical & psychosocial information)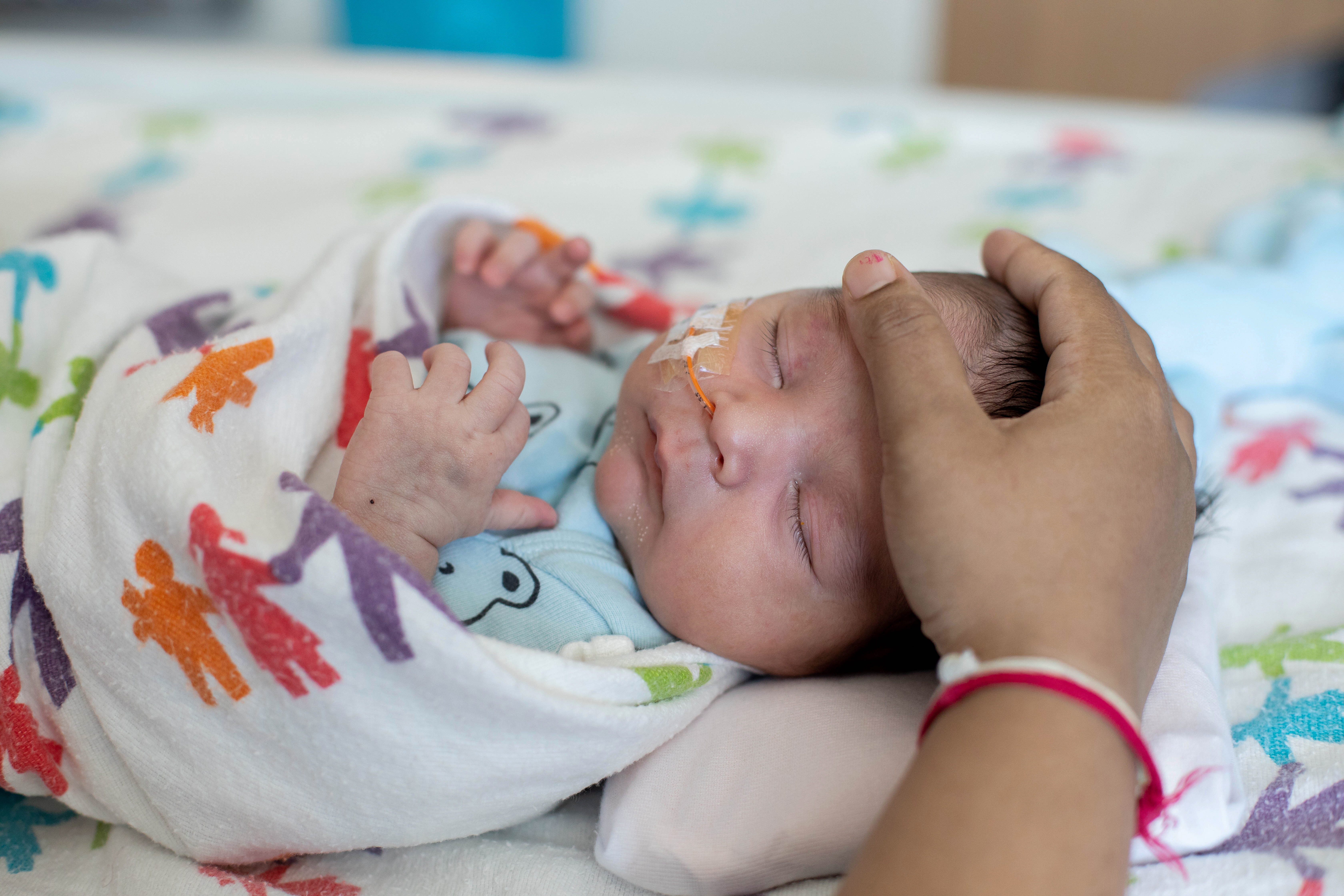 ---
Nurse Clinicians
Consult and collaborate with primary care and specialty providers in coordination of care,  includes attending appointments with clients to help families understand medical needs and follow-up plan
Facilitate access to prescription medications, refills, formula, equipment, etc., includes supporting parents with navigation of health care systems and supply companies
Monitor medical conditions, including growth and weight, providing consultation and support with specialized feeding plans and instructions
Assess medical needs and urgent care situations, providing medical intervention and advice to minimize unnecessary hospitalization and ER visits
Assess developmental needs, and make referral and linkage to early intervention services and community resources
Assess for barriers to appointments, and assist in coordinating access to appointments 
Provides parent support, education, and advocacy for client and families to ensure optimal health outcomes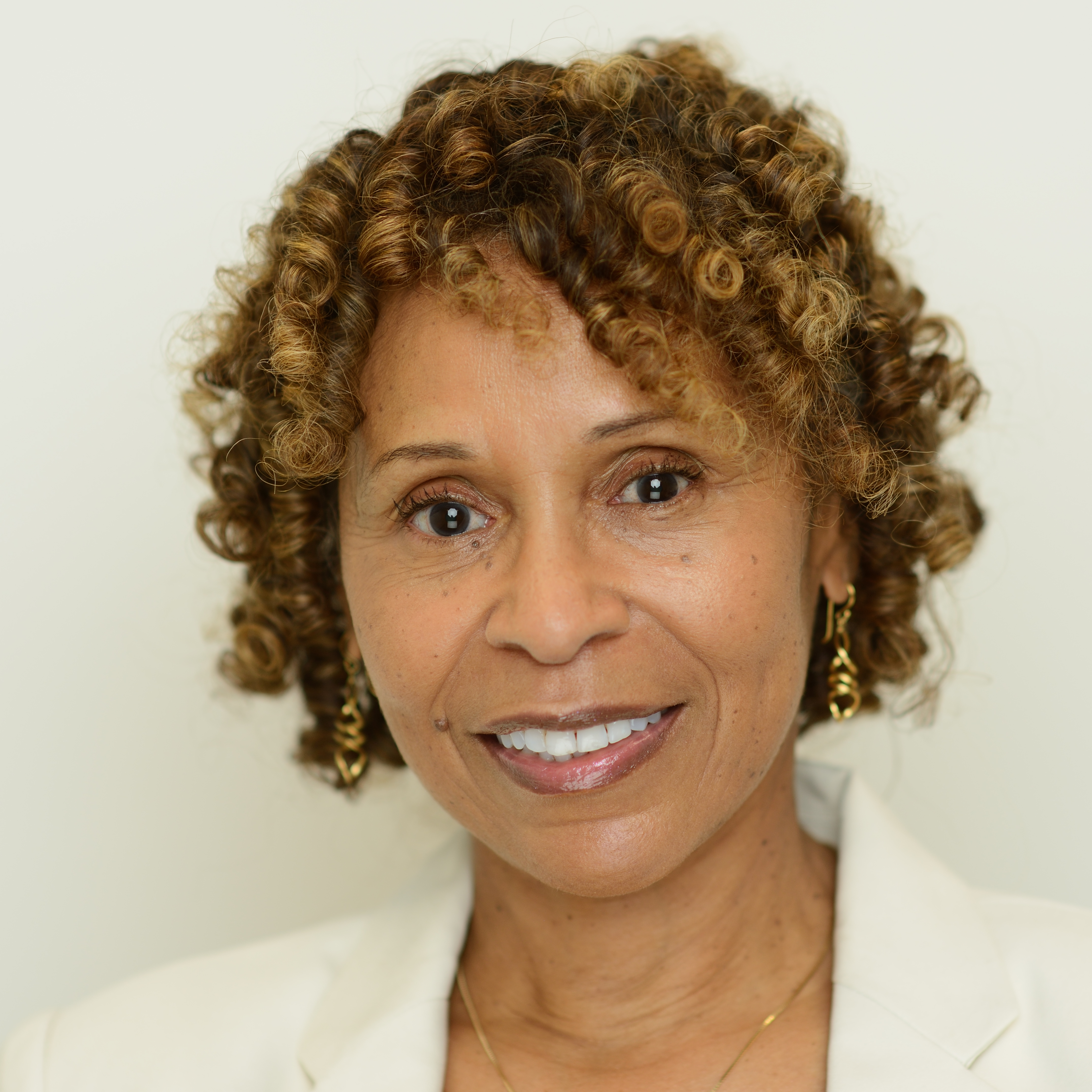 Debra Bennett, RN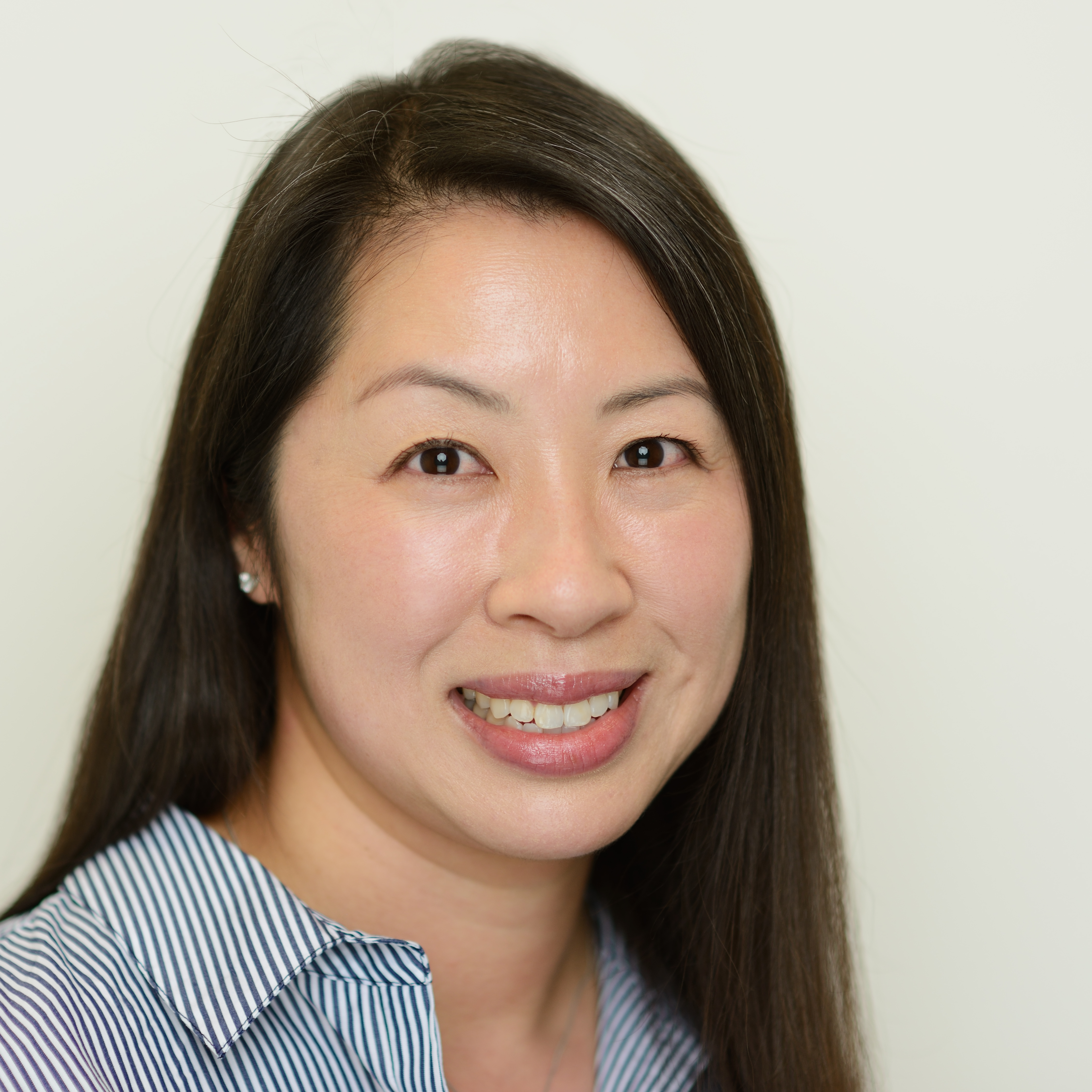 Julia Chan, RN, MSN
I started my nursing career at Neonatal Follow Up as a graduate student intern completing my Master's of Science in Nursing from Samuel Merritt University, Oakland. I graduated with a Bachelor's Degree in Biological Sciences from UC Davis. I joined the NFU team in 2002, as a bilingual, bicultural practitioner, dedicated to serving the diverse families in Alameda County with complex medical, developmental, and psychosocial challenges. To support my work in the community, I have participated in Asian Service Provider workgroups, Harris Early Childhood Mental Health Training program, and also certified as a Child Passenger Safety Technician volunteering at hospital and community events. As a Bay Area native and lifelong resident, I am proud to be on a trans-disciplinary team serving the needs of this diverse community, supporting high-risk families with NICU babies through the lens of cultural understanding and awareness of the context of each individual family. This truly integrated approach at NFU to improve health outcomes, develop long-term relationships, and have a positive impact in the earliest stages of a child's life has been the most professionally fulfilling in my career.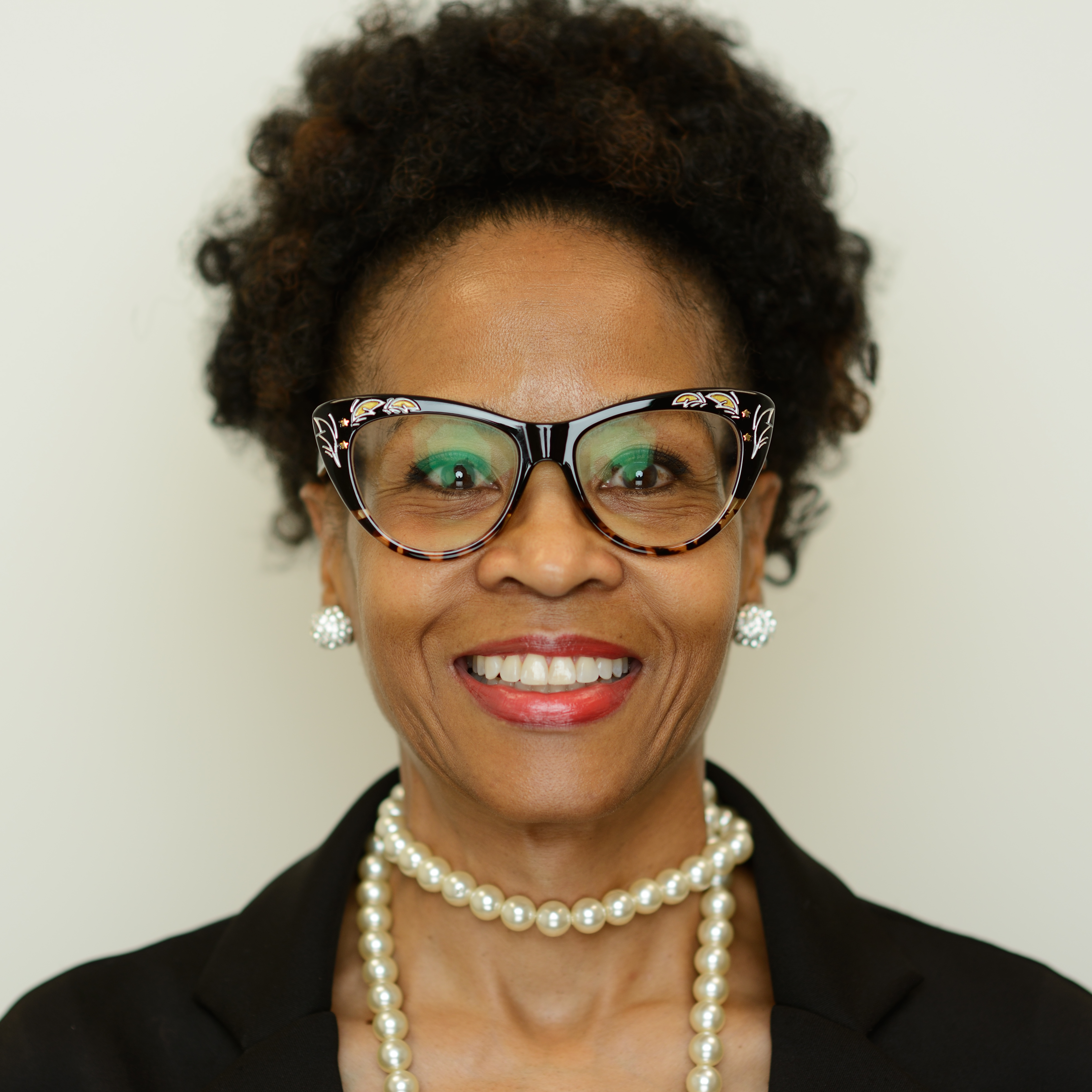 Kathi Lampkin, RN, MSN, FNP
I began my initial nursing career in 1983 working in Children's Hospital NICU.  As a NICU Nurse this allowed me the opportunity to learn and develop many advanced practice skills in a variety of roles as a team leader, preceptor, charge nurse, transport nurse, ECMO specialist and Assistant Nurse Coordinator. After many years in the NICU I desired to expand my nursing knowledge therefore, in 1999 I transitioned to the Neonatal Follow-Up Program and returned to graduate school where I completed my Master's of Science in Nursing Degree and Family Nurse Practitioner Certification from Samuel Merritt University. I continue to utilize my diversified advanced practice nursing skills in my role as a Nurse Clinician. The NFU Program is a unique program which allows me as a practitioner to provide care and intervention for our medically fragile infants and children who need specialized intensive medical, developmental, and psychosocial follow-up and to work with our dynamic multidisciplinary NFU staff. 
I am a passionate patient advocate. As a practitioner I bring a variety of experience to share with my patients and their families in a culturally sensitive manner. I am able to assist my families feel valued, respected, and comfortable with continuing to maintain medical care post discharge for their children. These components also allow them to develop patient advocacy and medical literacy for their child, hopefully for many years to come. 
---
Clinical Nutritionist
Assist with weaning off NG/G-tube feedings
Close monitoring of children with Failure To Thrive or weight gain issues
Parent education on complex feeding routines
Vanessa Kobza, MS, RD, CSP
Pediatric Dietitian
As a pediatric dietitian with 7+ years of experience and an expertise in neonatal nutrition, I was excited to join the Special Start team in March 2020. I work closely with our case managers and families to ensure our patients receive the nutrition they need for optimal growth and development. I am passionate about helping our patients overcome nutritional challenges and feeding difficulties while fostering a positive parent-child feeding relationship. 
---
Physical Therapist
Promotes caregiver-infant relationship
Addresses and mitigates atypical developmental trajectories influenced by medical illnesses and/or surgical interventions.
Provides PT treatments to patients, including play or interaction based physical handling and facilitation, as well as environmental adaptations including use of equipment such as splints and positioners.
Assists families, NFU staff, and other medical or community providers in coordination of PT/developmental services with available public and private community organizations.
Offers bridge therapy for those infants found eligible for ongoing services with community agencies such as RCEB, and CCS MTU PT while awaiting initiation of those services.
Margaret Ritchey, DPT
Physical Therapist
Hi, I am the physical therapist with the Neonatal Follow-Up Program - a role I have held since the 1982 inception of NFU. My history with Children's Hospital began over forty years ago in 1974, volunteering in the PT department as an undergrad student at UC Berkeley.  I continued my work here with a PT internship in 1978 as a graduate student at Stanford, and ultimately I joined the PT staff in 1979. During my first 2 decades I had many roles, primarily in the NICU and NFU, but also in Pedi Rehab and various clinics, as well as the Parent Infant Program. But for the past 2 decades I've been full-time with NFU.  The PT role in this program is unique and I supplemented my Master's degree in PT with a DPT.  Through my participation with the Napa based Infant Parent Mental Health Fellowship, I garnered a California Endorsement as a Transdisciplinary Infant Family and Early Childhood Mental Health Practitioner.  I am proudest of the collaborative work I do with a phenomenal diverse group of women who share a deep commitment to maximizing the potential for health and development among the babies and families we home/telehealth visit.
---
Clinical Social Workers
Addressing barriers to care
Assisting with concrete needs
Post-Partum depression screening
Mental Health support and referrals
Referral & Linkages to community partners
Developmental assessments
Monitor growth, weight and development
Attends most medical appointments as well as  community partner visits (SSI/TANF/IEP's)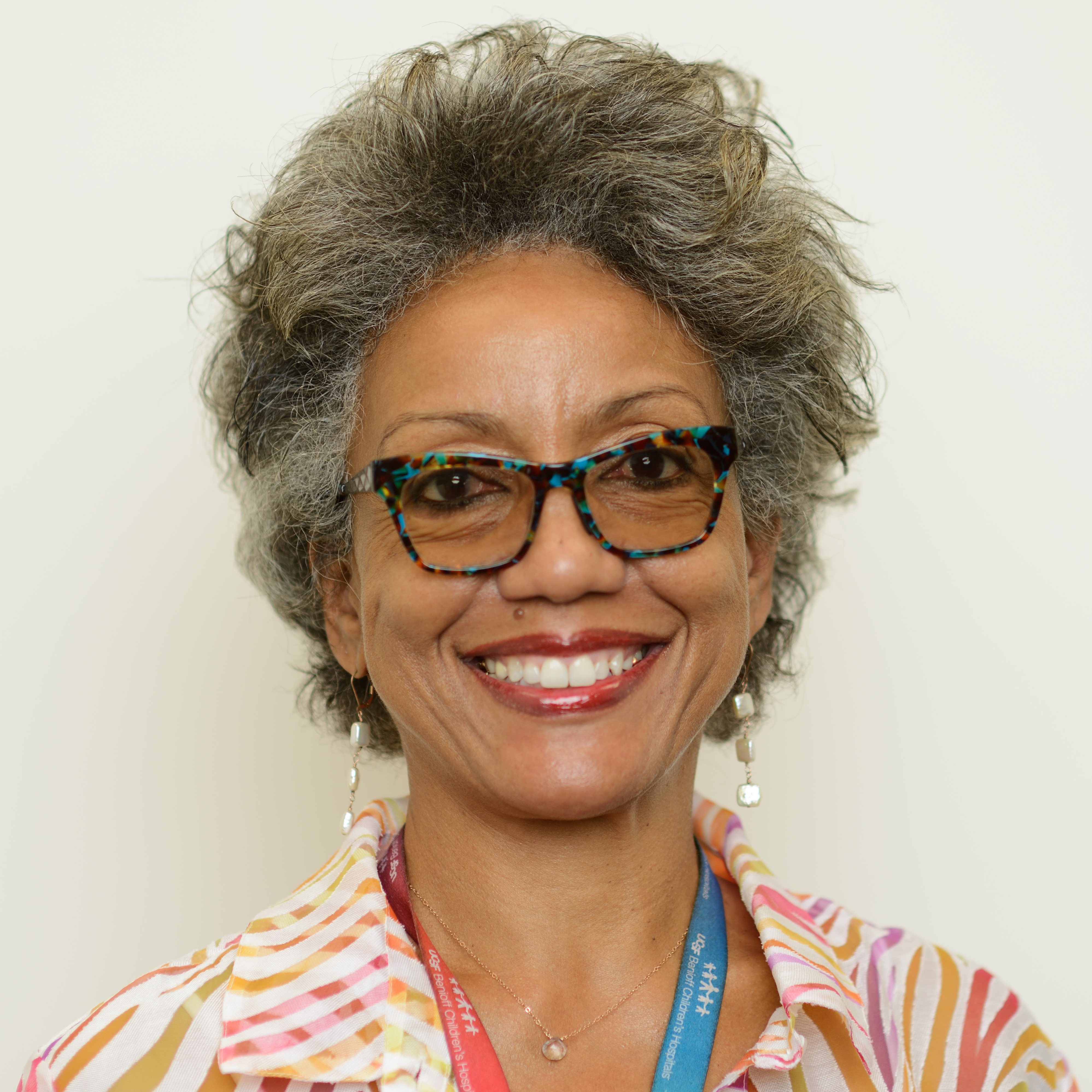 Fran Merriweather LCSW
I started at BCHO in 1991, and began working with the NFU program in 1998. Before I started at NFU, I had never worked in a home visiting program that focused on the physical, developmental, and emotional well-being of the baby and the family. Working at NFU has strengthened my understanding and appreciation of the importance of supporting caregivers so that they can support their children in the ways that are meaningful to them. I am still awed by the willingness of families to share their lives with us and the resiliency that is on display constantly as families navigate challenges. I am equally awed by the dedication of my colleagues to the families on whose behalf they work. The work is inspiring, challenging, and necessary.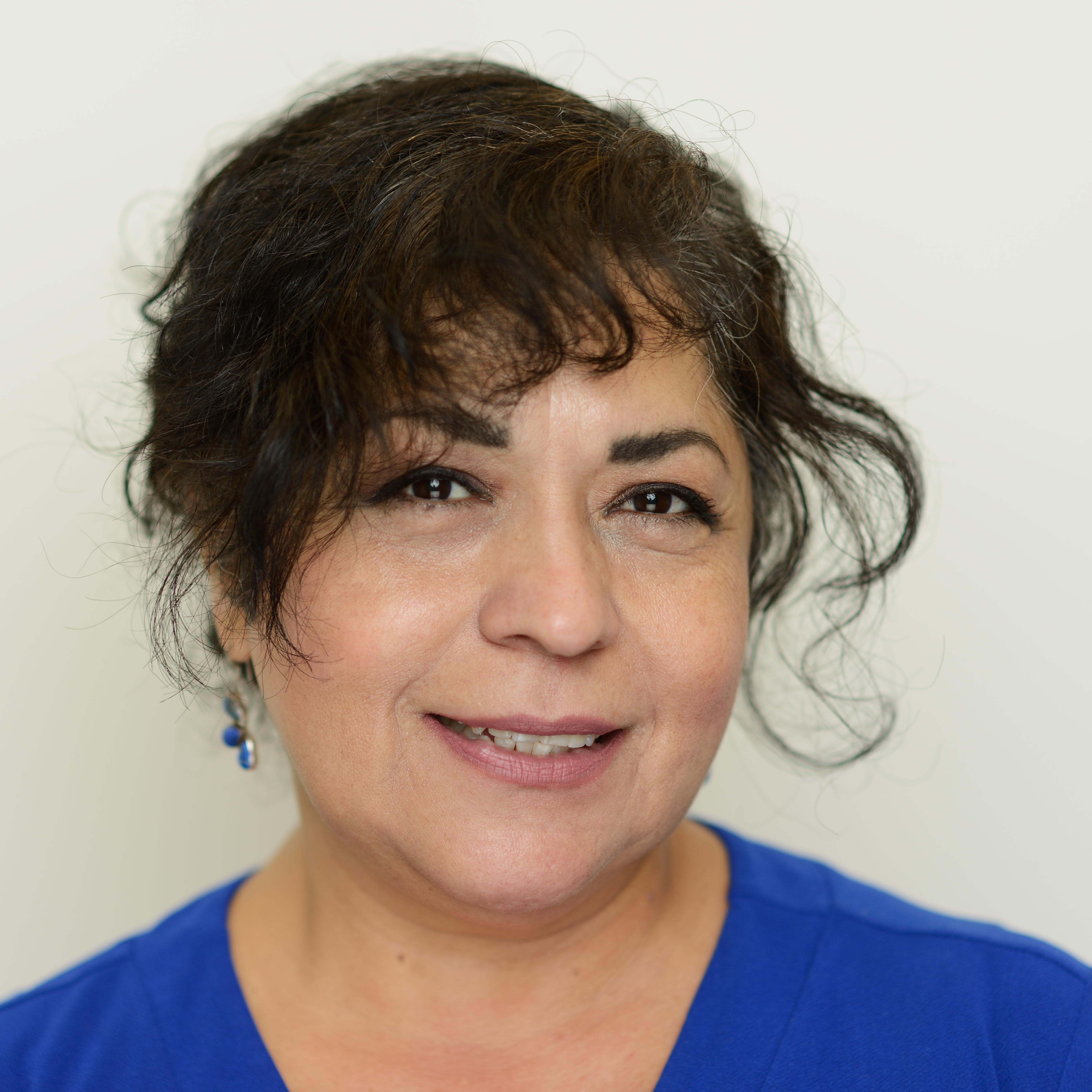 Martha Rea, LCSW
I started at NFU on February 1, 2000 after receiving a call from a Social Worker who was on staff asking me if I might be interested in interviewing for a position that was available.  Suffice it to say that I was offered the position and here I am 20 years later and still feeling tremendous gratification from the work that I do with primarily Spanish-speaking, recent immigrant babies and their families!  Helping families cope with the challenges that their medical fragility, socio-economic status, and ethnic identity bring them is very rewarding for me as I help in their growth and well-being on many levels - medical, developmental, social, and emotional!!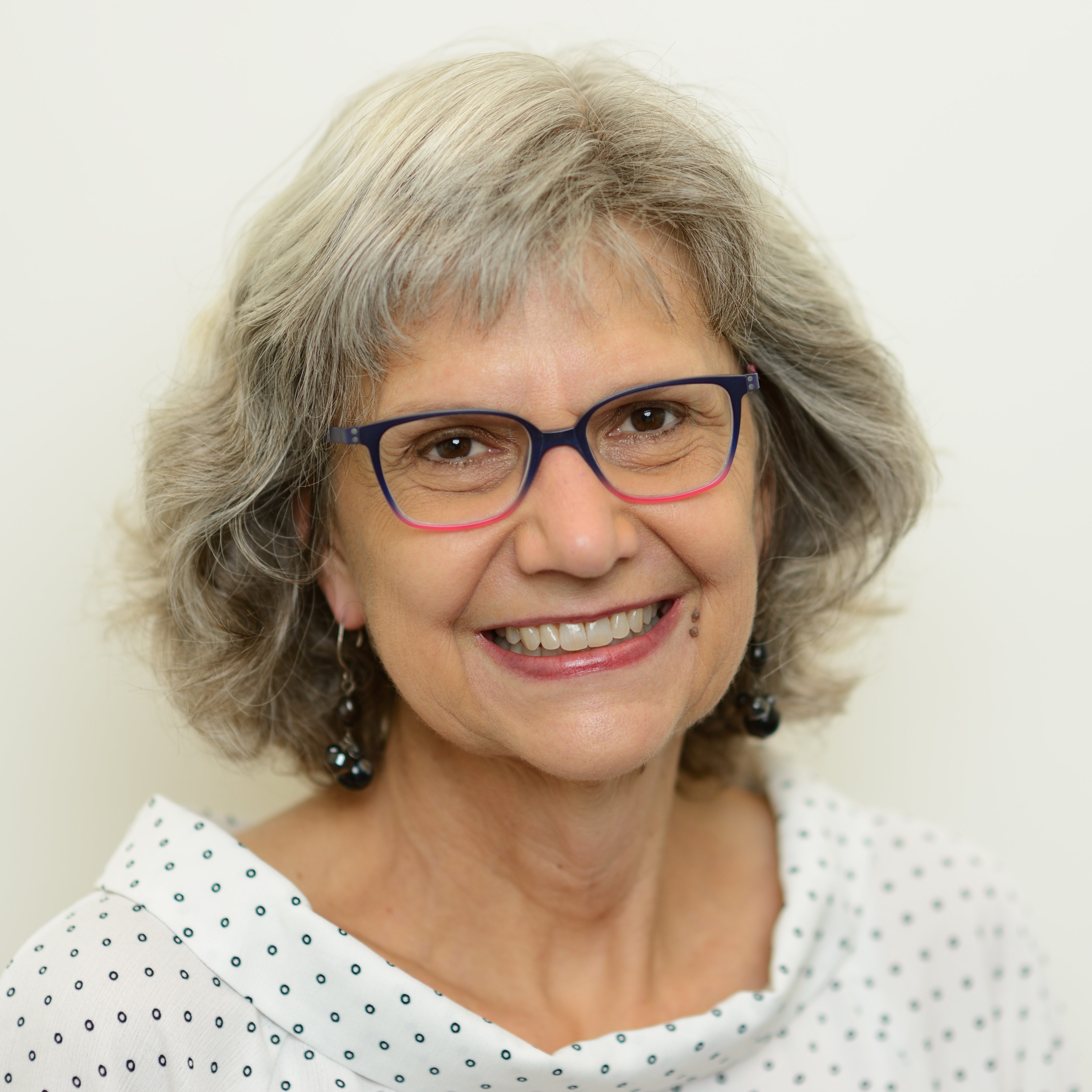 Peggy Busher, LCSW
I am very grateful to be part of the Neonatal Follow Up/ Special Start Team. I came to CHO in 1998 to a position that was shared between the Parent Infant Program and NFU. I had been previously working as a Regional Center Case Manager since getting my MSW degree from San Francisco State University in 1988. I made a transition to working full time for Special Start in 2001. I am a bilingual Spanish speaker and I have been working with immigrants my entire career and find that there is still so much to learn! I enjoy advocating for clients and their families in the educational and public benefits settings. I completed the Harris infant Mental Health Training about 15 years ago. I really appreciate the Sociocultural approach that informs how we provide services to our families. I have enjoyed facilitating support groups for mothers of children with special needs, together with my colleague Martha Rea and for mothers in the Parent Infant Program. I appreciate all my very passionate hard working colleagues and continue to learn from them. I am also inspired by all the families with whom I have had the honor to work.
  Perla De LaTorre, ASW
Clinical Social Worker
I began working at UBCHO after completing the hospitals Critical Care department internship. With great passion both personally and professional, I transitioned to the outpatient community home visiting early intervention program known as NFU. As a Clinical Social Worker, I utilize a client centered, culturally sensitive, relationship, and strength -based approach to provide on-going case management and crisis supportive services to NICU graduates. I assist families with navigating the medical system of care by providing home based supportive services to help decrease health disparities among vulnerable patients. I believe that providing access to supportive services for women and children is critical in ensuring that medical fragile babies receive quality medical care during and after discharge from the hospital. My educational background includes a master's degree in social work with a concentration in Community Mental Health and BS Degree in Health Science with a Pre-Clinical concentration from Cal State University East Bay in Hayward. 
Sharon Leno, LCSW
Manager
It has been my great privilege to be the Manager of the NFU program, as well as a Clinical Social Worker with UCSF Benioff Children's Hospital Oakland since 2007.   I was drawn to this program because in my 25-year career, working in multiple states throughout the country in various medical centers, I had never seen anything as unique and impactful as the NFU team and their mission.   The children and families that graduate from our Neonatal Intensive Care units have done so with courage and strength.   But such an experience is traumatic, and families can be at their most vulnerable during this joyful but often frightening transition time from hospital to home.    Our staff support families through this transition and beyond.  As the Manager, my role is to help support our staff as they engage in this extraordinary work and ensure that it can continue for many years to come.
---
Clinical Psychologist 
Acts a primary case manager and mental health consultant
provides Bayley developmental assessments in HRIF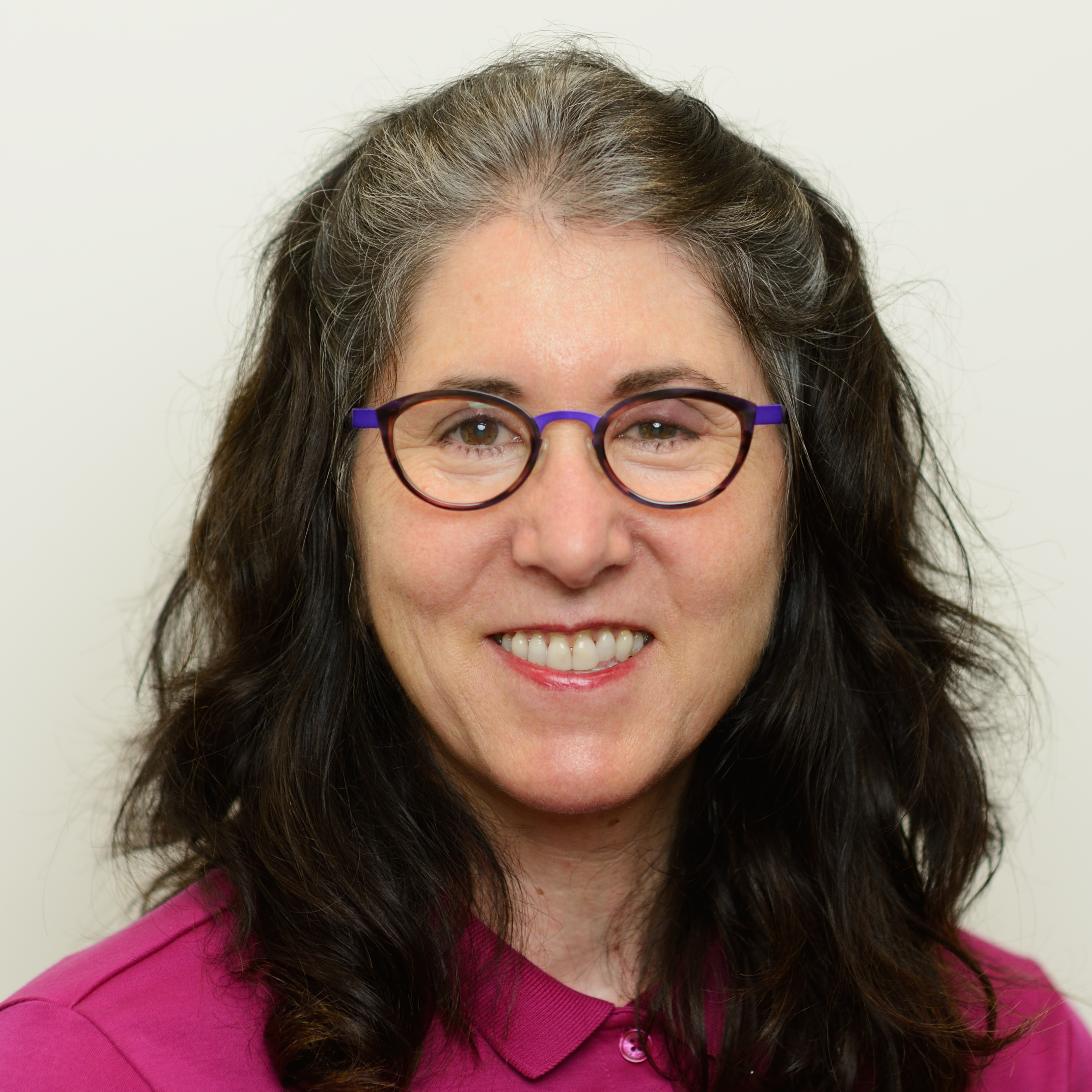 Eren Berkenkotter, PsD
I have worked for our Special Start home visiting program and our Neonatal Follow-Up Clinic for NICU graduates since 1987. Working with families when they bring their babies home from the Neonatal Intensive Care Nursery (NICU) is very rewarding. I have met families from all over the world, at a special time in their life when they first bring their baby home. After the NICU, parents are scared about their baby's health and well-being, and receiving personal support from a health professional can make a big difference. When babies have complex medical needs, having an advocate that sees and knows all of the healthcare systems, government agencies, and the home care needs can make a big difference. I am grateful to our hospital and our great team of co-workers.
---
Infant Development Specialist 
Address developmental concerns and help identify needs to improve developmental outcomes   
Support families, NFU staff, and other providers in the understanding of an infant and toddler's developmental world (motor capacities, language/communication, social-emotional framework, adaptive skills, play abilities) and identify activities or supports needed to promote optimal development  
Promote the caregiver-infant/toddler relationship using play-based themes   
Identify referral/coordination of medical services, therapeutic evaluations, and/or other community organizations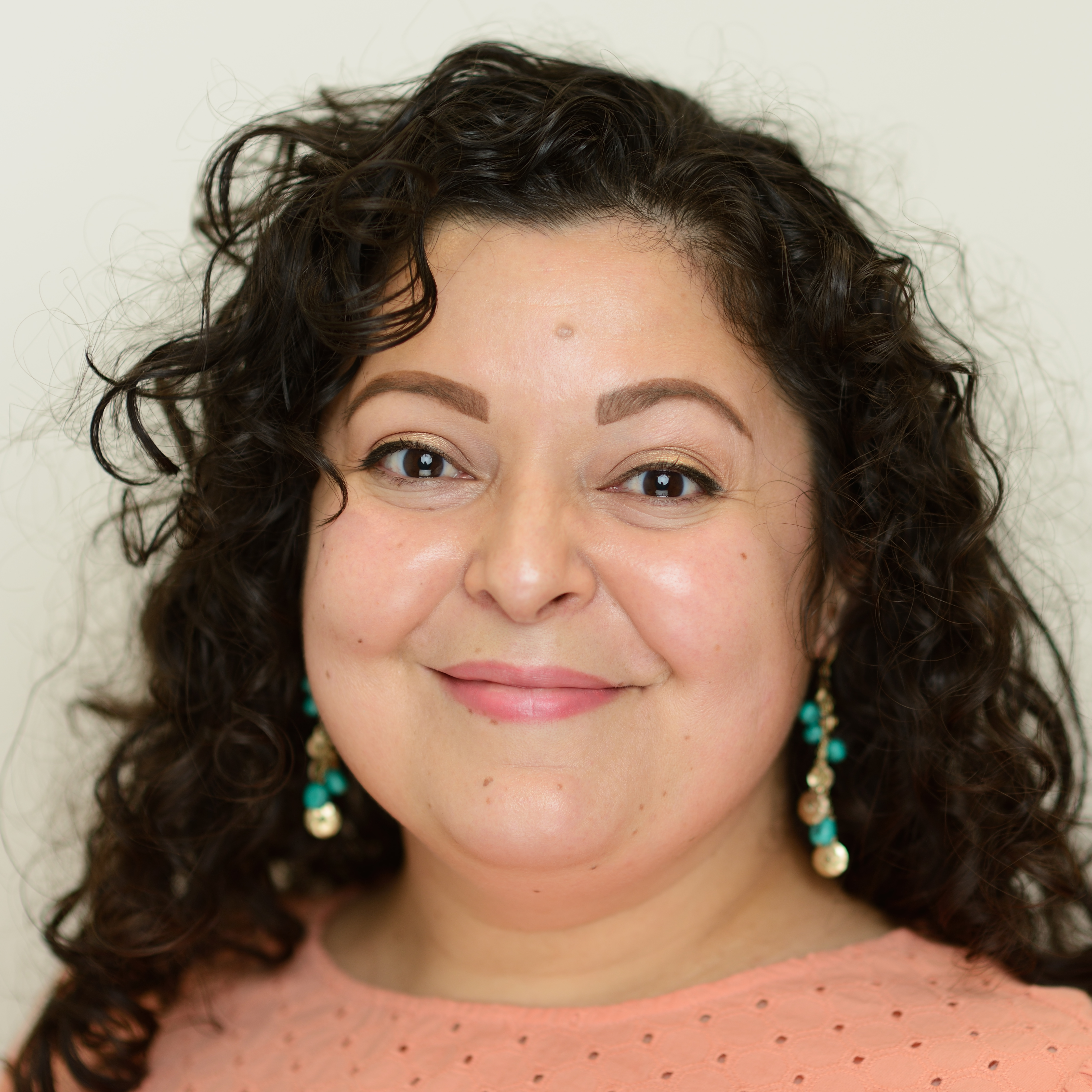 Griselda Marie Chavez
My name is Griselda Marie Chavez, I am a child of Mexican immigrant parents and I was raised in the Central Valley near Modesto, California. After attending Modesto Junior College, I transferred to San Francisco State University and graduated with a BA in Liberal Studies. I went on to teach preschool for several years before returning to school to complete a dual program at Mills College where I graduated with an MA in Early Childhood Education and Teaching Credential in Early Childhood Special Education. I taught in a preschool special education classroom for children with Autism before coming to work at UCSF Benioff Children's Hospital Oakland as an Infant Development Specialist. In my work with the hospital I provide services to families with special needs infants and toddlers, provide developmental consultation to NFU, and am a recent addition to leadership team for our Center of Excellence for Immigrant Child Health and Wellbeing. 
---
Office Assistants-Intake team
Recipients of all intake referrals
CCS transportation authorizations
Supports Case Mgrs with client appts.
Supports HRIF clinic
Facilitates TCM (Targeted Case Mgt) billing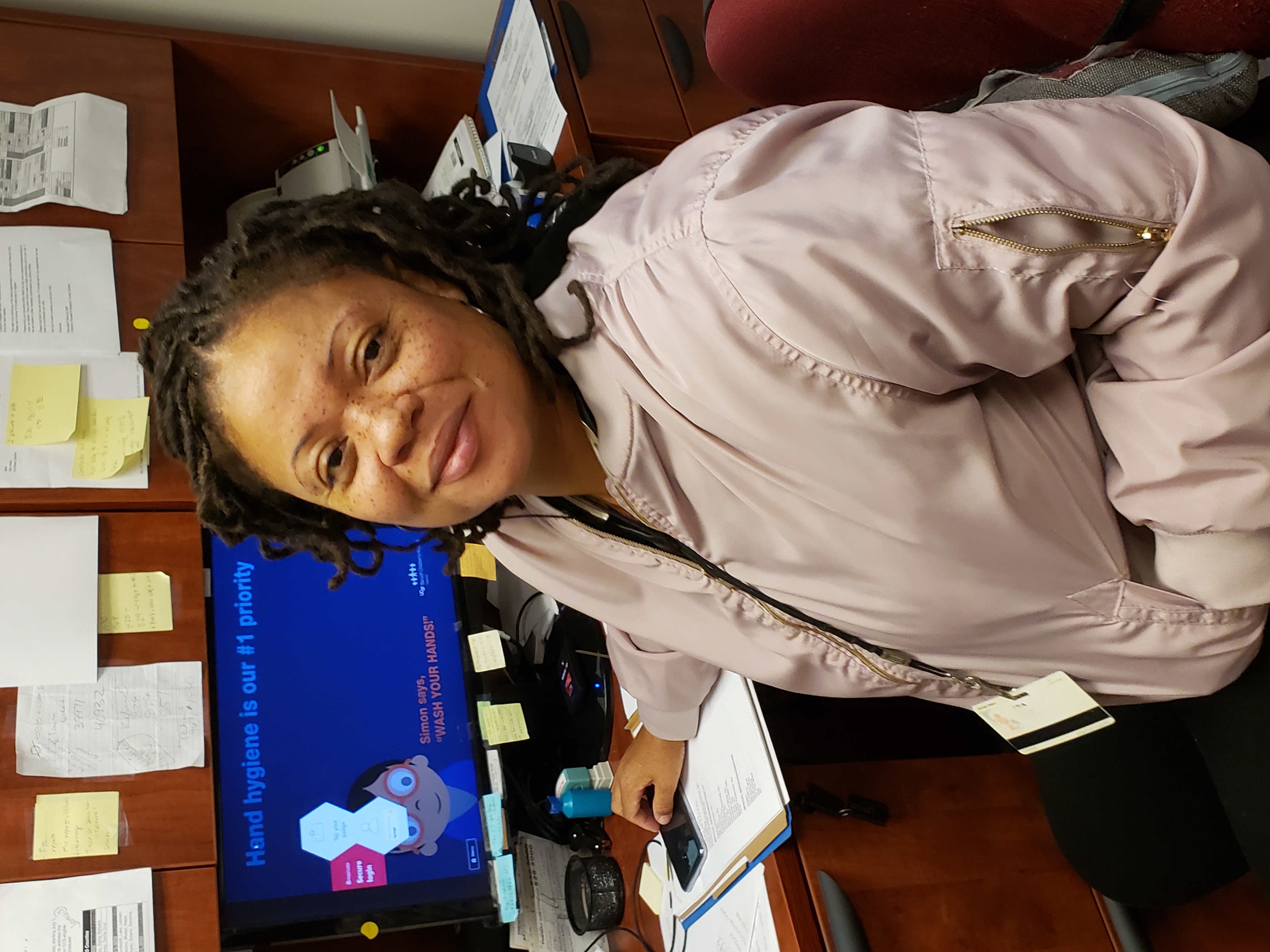 Asia Page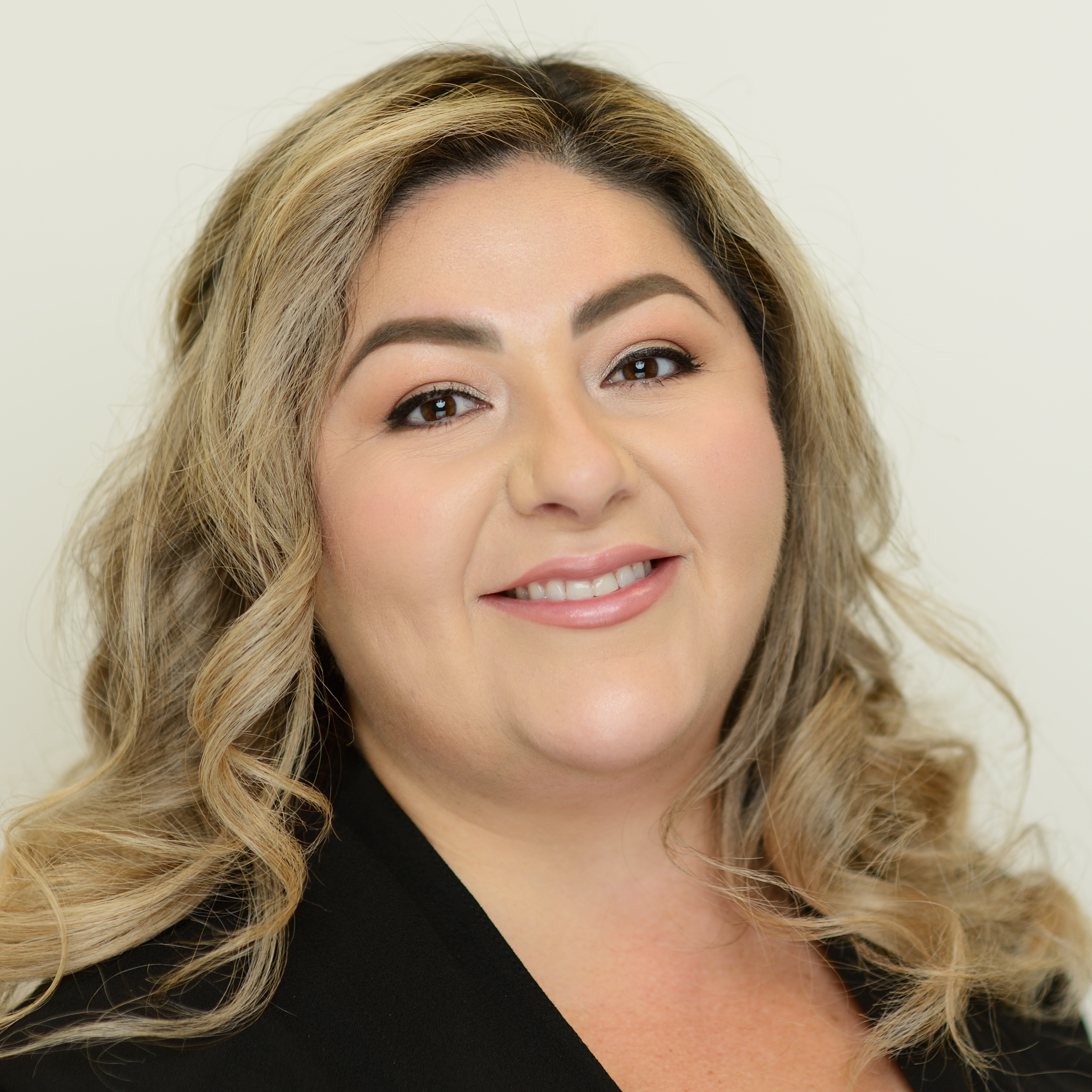 Cecilia Estrada
I am an Office Associate for our Neonatal Follow Up /Special Start. 
I have been working at UCSF Benioff Childrens Hospital Oakland for 13 years. Currently I oversee numerous tasks that help facilitate the amazing work our department provides to our 0-3 age group. I am also a Targeted Case Management specialist and I am and a Certified Medical Assistant that has worked in pediatrics for 12 years. I love what I do, and the amazing staff I work with and what our program stands for.