Bienvenidos and Welcome!
We are very pleased to continue leading the BCH Chicanx Latinx Campus Association (CLCA), which held our inaugural gathering on September 17, 2021. Our meetings have been vibrant, exciting and forewarding thinking. Our members have high expectations and are highly movitated to promote our Latinx heritage, culture, and professionalism. We welcome all of our Latinx family and allies to come join us. BCH CLCA aims to create advancement, community and support for our Chicanx, Hispanic, and Latinx BCH staff.
Monthly meetings are held every 2nd Friday at 2 pm. For more information, please email [email protected] and bookmark this site. See our activities below.
We are looking forward to meeting you all. Nos vemos pronto!
 Aday G Robinson BSN, RN
Co-Chair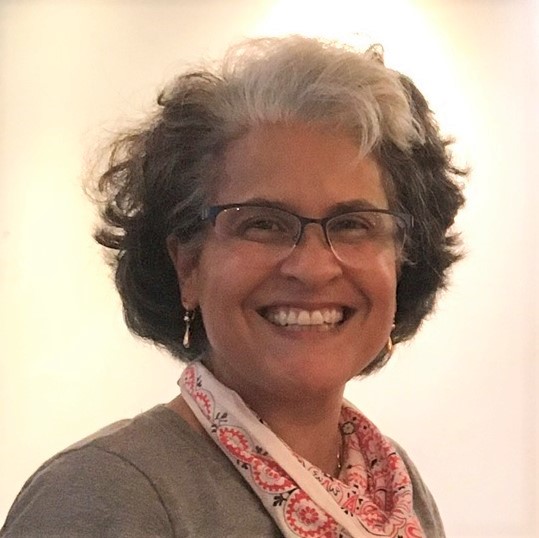 Cristina Fernandez
Co-Chair 
CLCA Mission
The BCH Chicanx Latinx Campus Association seeks to:
Increase representation of faculty and staff in various leadership roles at BCH.
Boost the numbers of tenure-ranked faculty across BCH.
Recruit and enroll more Chicanx/Latinx students and trainees from the San Francisco Bay Area and within the state of California at UCSF.
Provide professional development opportunities for Chicanx/Latinx staff to help them learn new skills to advance their careers at BCH.
Address and give voice to issues affecting the climate, health and livelihood of members of Chicanx/Latinx community at BCH.
Recognize the contributions and accomplishments of the Chicanx/Latinx community at BCH.
Join the us in raising funds for our graduating high school seniors from the CHAMPS Program with laptops for college, a crucial step towards lifting up our local Chicané Latiné youth. CHAMPS (Community Health & Adolescent Mentoring Program for Success) supports minority high school students interested in health professions by participating in a three-year internship at UCSF Benioff Children's Hospital Oakland, which combines a comprehensive academic program with career planning and clinical shadowing experiences. 
Last year we raised $2950 for 4 students to be gifted each with a laptop. This year we aim to raise $12,750 to purchase laptops for 15 high school graduates!
Your generosity helps students who face extraordinary barriers of growing up as youth of color from underserved communities in their pursuit of higher education and ultimate goal of becoming a future health care provider.
Thank you so much for being a part of our compassionate community.
Somos una familia unida, Si Se Puede!