What services does the Child and Adolescent Gender Center provide?
The Child and Adolescent Gender Center (CAGC), a collaboration between UCSF and community organizations, uses a multidisciplinary approach to offer comprehensive, gender affirming care to gender diverse/transgender youth and adolescents.  Gender diverse/transgender youth and adolescents may feel a strong conflict between their gender (inner sense of who they are) and the physical sex characteristics they were born with. The CAGC team believes that being transgender is a normal variation in gender identity. In May 2013, the American Psychiatric Association replaced the term "gender identity disorder" with the term "gender dysphoria."
The UCSF CAGC Clinic is housed within the Division of Pediatric Endocrinology. Our clinic providers include pediatric endocrinology physicians and nurse practitioners, adolescent medicine physicians, pediatric psychologists, a psychiatry nurse practitioner, social workers, and administrative support staff. 
Our overarching goal is to provide medical and psychological care, as well as advocacy and legal support to all our patients. We help children and familiesconnect to local resources and support groups, refer to counselors who are trained in the care of transgender youth, and provide legal and educational support. We support children and their families through their social, medical, and/or surgical transition. If and when children and their families are ready to pursue medical therapies, we prescribe and manage puberty blockers, menstrual suppression, and gender affirming sex hormones. Puberty blockers are a fully reversible treatment that are sometimes used to allow young people time to achieve greater self-awareness of their gender identification while putting a "pause" on their natal puberty and preventing the overt development of secondary sexual characteristics. We also participate in fertility counseling and refer to fertility preservation specialists if desired. Lastly, we are able to connect young adults, and occasionally older adolescents (16+) to gender-affirming surgeons.
The CAGC provides multi-disciplinary care  at a number of locations, including San Francisco, Oakland, San Mateo, and San Ramon. Our current patient population includes children, adolescents, and young adults, from age 3-25. We see new and returning patients at all of our sites.
What additional support services are provided to the youth as well as the family?
We meet every patient and family where they are when they present to clinic. There is truly not a "one size fits all" approach, so we assess what each individual child and their family needs.   Some examples of support services may include: gender exploration, safety planning, social transition, advocacy in the education system, legal support, name and gender marker change, family resources, connection to therapeutic relationships and fertility counseling.  Our aim is to make sure that patients and their families have a full understanding of the services offered and their risks and benefits before moving forward. We continue to learn and grow with every experience and aim to expand our support services depending on the needs of our patients. 
What can providers do to be inclusive of patients who are gender non-confirming/ transgender youth?
First and foremost, please treat transgender youth with the same openness and respect that you would treat any of your patients. Below are some tips on how providers can create an inclusive environment for our gender-expansive youth:
Ask all your patients their preferred name, gender and pronouns at every encounter in a supportive way. Remember to always use the patient's preferred name and pronouns in verbal and written communication.  Use of incorrect pronouns or name can trigger feelings of dysphoria in transgender youth.
Recognize that gender may be fluid and not always binary.
Screen for patient safety in their home and school environments.
Ensure all patients have access to safe and comfortable restroom when they present to your clinic, either single stall or gender neutral. Many clinics have simply replaced the existing door sign to read 'all gender bathroom'.
Make your clinic space inclusive of LGBTQ patients and families through signage and display of LGBTQ affirming symbols.
It's ok if you make a mistake. If you do, acknowledge it, apologize, and keep moving forward.
If you have any questions, do not hesitate to reach out to our team!
Meet the Staff: How did you personally get involved with providing transgender youth clinical care?
Stephen M. Rosenthal, M.D.
Professor of Pediatrics
Division of Pediatric Endocrinology
Medical Director, Child and Adolescent Gender Center
I am drawn to this work because I deeply value and respect gender diversity, and I am excited and proud to be part of a team focused on improving the quality of life of gender diverse people.
I am a Professor of Pediatrics, a pediatric endocrinologist, and co-founder and Medical Director of the CAGC, a UCSF-Community collaborative.  The vision for the CAGC grew from discussions that began in 2009, with the formal opening of the multi-disciplinary program in May, 2012, providing medical, mental health, education/advocacy, and legal services in an integrated model of care.  Since it's inception, the UCSF CAGC has served >1400 patients and their families, has been a leader in NIH-funded research focused on optimizing care for gender diverse youth, has led efforts to enhance community outreach in collaboration with the San Francisco Department of Public Health, and has been a leader in education regarding care of transgender/gender diverse youth.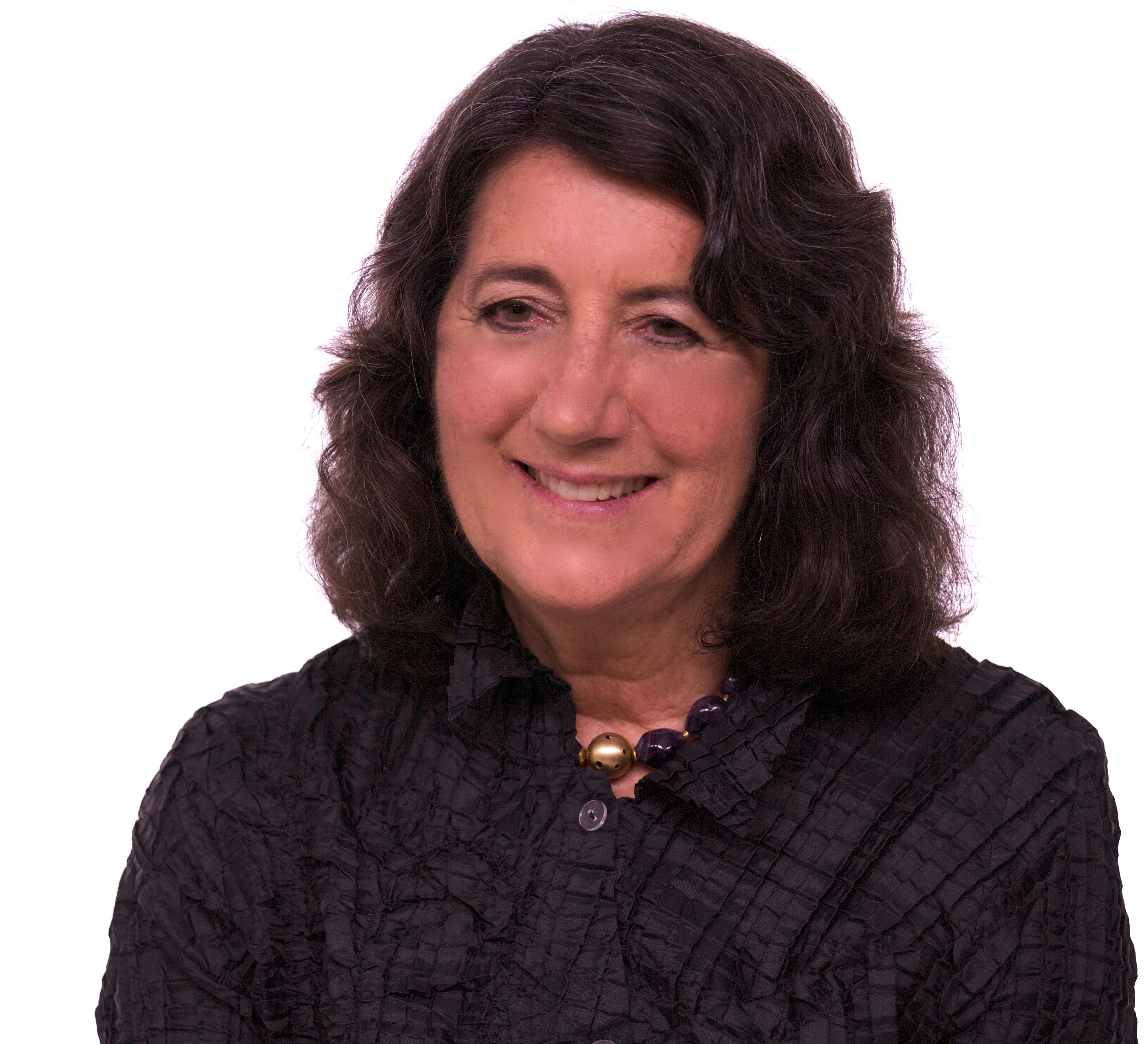 Diane Ehrensaft, Ph.D.
Director of Mental Health, Child and Adolescent Gender Center
Department of Pediatrics
I am a developmental and clinical psychologist, and one of the co-founders and the Director of Mental Health at the UCSF Benioff Children's Center Child and Adolescent Gender Center.  I am also an adjunct Associate Professor of Pediatrics at UCSF.  As part of my work as Director of Mental Health, I conduct our CAGC mental health consortium, called Mind the Gap, which has over 150 members across the wider Bay Area and serves as our referral source for families coming to the CAGC clinic and needing ongoing mental health supports from a trained gender specialist.  I first got involved in gender care because gender expansive children and youth just started coming to me in my clinical practice, and they needed support.  Throughout, my best teachers have been the gender expansive children who I have gotten to know over these many, many years.Because gender expansive children and youth just started coming to me in my clinical practice, and they needed support.  My best teacher had been my own gender creative child.
---
Stanley R. Vance, Jr., MD
Assistant Clinical Professor of Pediatrics
Division of Adolescent and Young Adult Medicine
I have been involved in gender care for youth since medical school when I shadowed my mentor in a gender clinic for youth.  I was inspired by how gender-affirming medical treatment could support youth in being resilient and thriving as their authentic selves. Thirteen years later,  I feel incredibly grateful that I get to support gender diverse youth through my work in the Child and Adolescent Gender Clinic with an incredible multidisciplinary team. 

Andrea Pedersen, PNP
Pediatric Nurse Practitioner
Endocrinology and Gender Care pecialist, Child and Adolescent Gender Center - Oakland
I have been at UCSF Benioff Children's in the Endocrinology department since 2011. In 2014, I saw my first patient, a birth-recorded female with a male gender identity, who presented for care and support. I was moved by the resilience, bravery, struggles and fears this family experienced in an effort to access respectful and safe health care for their child. I was instantly committed to improving access and providing gender affirming health care. In 2016, I helped launch the Gender Center in Oakland, where I am blessed to work with an excellent team of providers.
---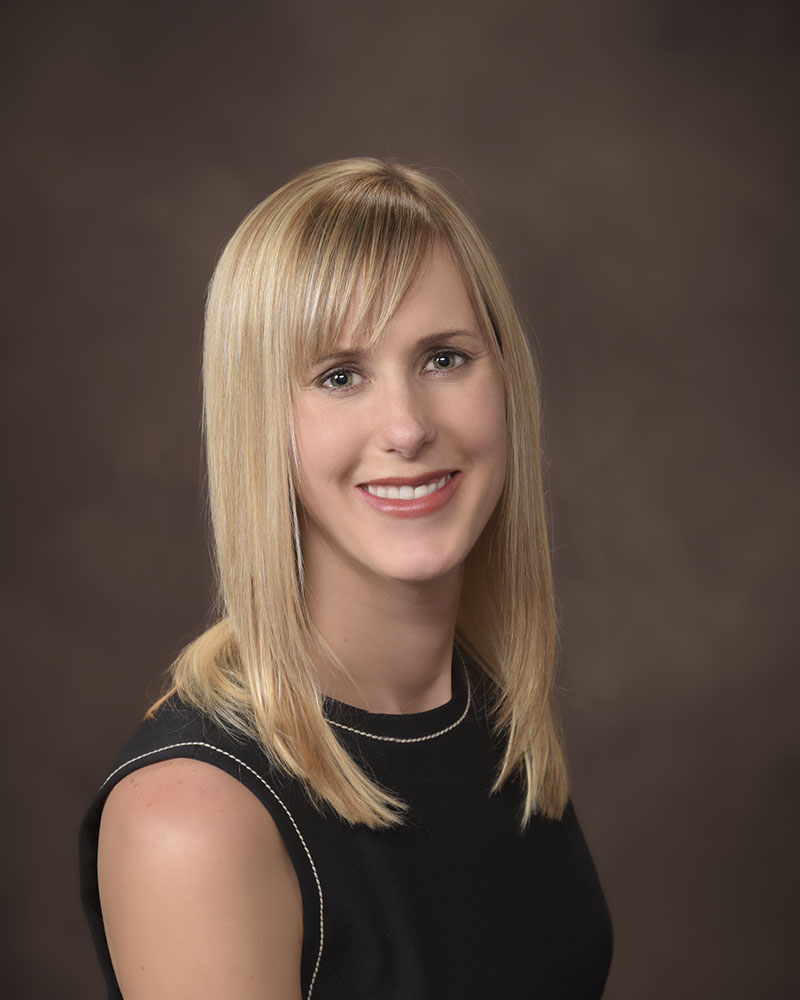 Meredith Russell
 MSN, AC-CPNP
Nurse Practitioner
Nursing Director of CAGC
Nurse Practitioner (NP) Meredith R. Russell is nursing director of the multidisciplinary UCSF Child and Adolescent Gender Center (CAGC) and is dedicated to delivering high quality health care services for transgender/gender diverse youth. She joined UCSF Pediatric Endocrinology in 2011 and helped launch the UCSF CAGC Clinic in 2012 with a team of medical, mental health, social work, and education professionals. Her passion for caring for gender diverse youth was sparked by her experience caring for this population in clinic and through her work with CAGC colleagues. NP Russell provides medical care, advocacy, education, and research services. She supports the healthy development and well-being of gender diverse youth by removing barriers to care and offering a holistic approach that promotes psychosocial and physical health.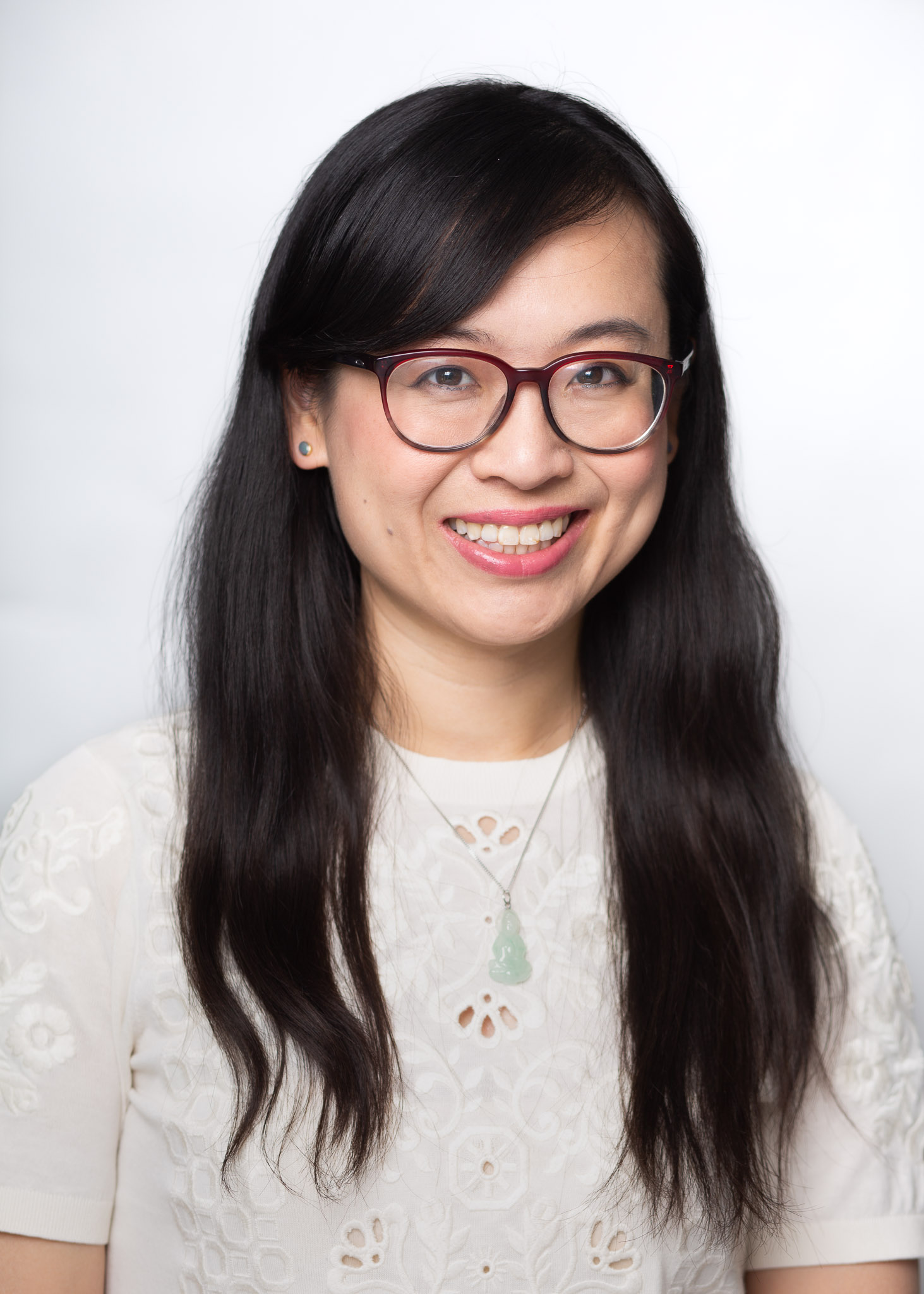 Janet Y. Lee, MD, MPH, MAS
Assistant Professor of Pediatrics and of Medicine
Divisions of Pediatric Endocrinology and of Endocrinology & Metabolism
Child and Adolescent Gender Center
Pronouns: She/Her/Hers
I am a pediatric and adult endocrinologist and completed my pediatric and adult endocrinology fellowship training at UCSF. I first saw transgender clinical care as a medical student, and chose to do my fellowship training at UCSF in part because of the Child and Adolescent Gender Center. It is an honor to provide gender-affirming medical care to transgender and gender diverse youth as a part of the UCSF CAGC. In addition to providing clinical care, I hope to improve gender-affirming medical care through rigorous academic research on the skeletal effects of gender-affirming medical therapy in gender diverse youth. I also provide gender-affirming medical care to veterans at the San Francisco VA Medical Center.

J. (Jessie) Rose Cohen, LCSW
Director of Community based Clinical Services and Training 
Pronouns: J/J's/They/Them
As the saying goes "I came by it honestly". I have worked with children, families and youth for two and a half decades. My early career was with acute mental health care for youth and families needing psychiatric hospitalization. A larger and larger percentage of these youth were transgender or gender expansive so I developed system wide services including family and group support specific to gender care needs and have been supporting transgender and gender creative kids and families for the last decade and a half. I feel exceptionally grateful and honored to witness and support young people and their caregivers through the process of exploring, knowing and living their authentic selves.
Joel Baum, MS
Director of Education
As the Senior Director for Professional Development at Gender Spectrum, I am responsible for overseeing all aspects of the organization's education and training efforts. A founding member and Director of Education for the Child and Adolescent Gender Center at UCSF-Benioff Children's Hospital, I am frequently called upon to help institutions think more expansively about the gender diversity of all children and teens, and ways to create more gender inclusive conditions accordingly. 
From the beginning of my work with families, it quickly became apparent that they often felt isolated and without access to knowledgeable providers who might support them. Moreover, even when they found individual therapists, doctors, lawyers and/or educators , they frequently had to train the professionals who were responsible for their care! Out of this need for families and youth to experience a coherent model of gender affirmative care from trained professionals, arose the Child and Adolescent Gender Center. 
---
Misha Kaufman, MSW
Clincal Research Coordinator
Division of Pediatric Endocinology
Pronouns: they/them/theirs
Through my own personal experiences, I have learned the immense value of receiving gender-affirming care and support. I became a social worker in order to give back to my community by providing a safe space for others to feel that their identities are recognized and embraced. I am honored to be part of a team that is contributing to the advancement of medical treatment for the transgender community while promoting mental health, safety, and self-determination for transgender youth. 
Molly Seligman
Clinical Research Coordinator
Child and Adolescent Gender Center
Division of Pediatric Endocrinology
Pronouns: they/them/theirs
I got involved in trans youth care because of my love for my own community and passion for supporting folks to be their beautiful selves. I am excited to live in the world that the younger generation is helping usher in. 
Kristin Avicolli, LCSW
Medical Social Worker III
Department of Endocrinology
Pronouns: she,her,hers
I am passionate about supporting gender expansive youth and is honored to witness the courage and strength of the patients and families who come for care. I provide clinical support, advocacy and case management to children, youth, and their families at the Oakland and San Ramon clinic sites. I often coordinate with community providers to improve care for gender expansive youth.  Along with others from the team, I launched the hospital wide effort to ensure gender affirmative care throughout the UCSF Benioff Children's Hospital Oakland.  I provide training, consultation, and education to medical providers and frontline staff. I am a member of Mind the Gap, a mental health consortium for gender specialist therapists. I earned my Master of Social Work degree from the University of Washington, Seattle and have given talks on gender affirmative care in the healthcare system at the Gender Spectrum conference and the Transgender Health Summit.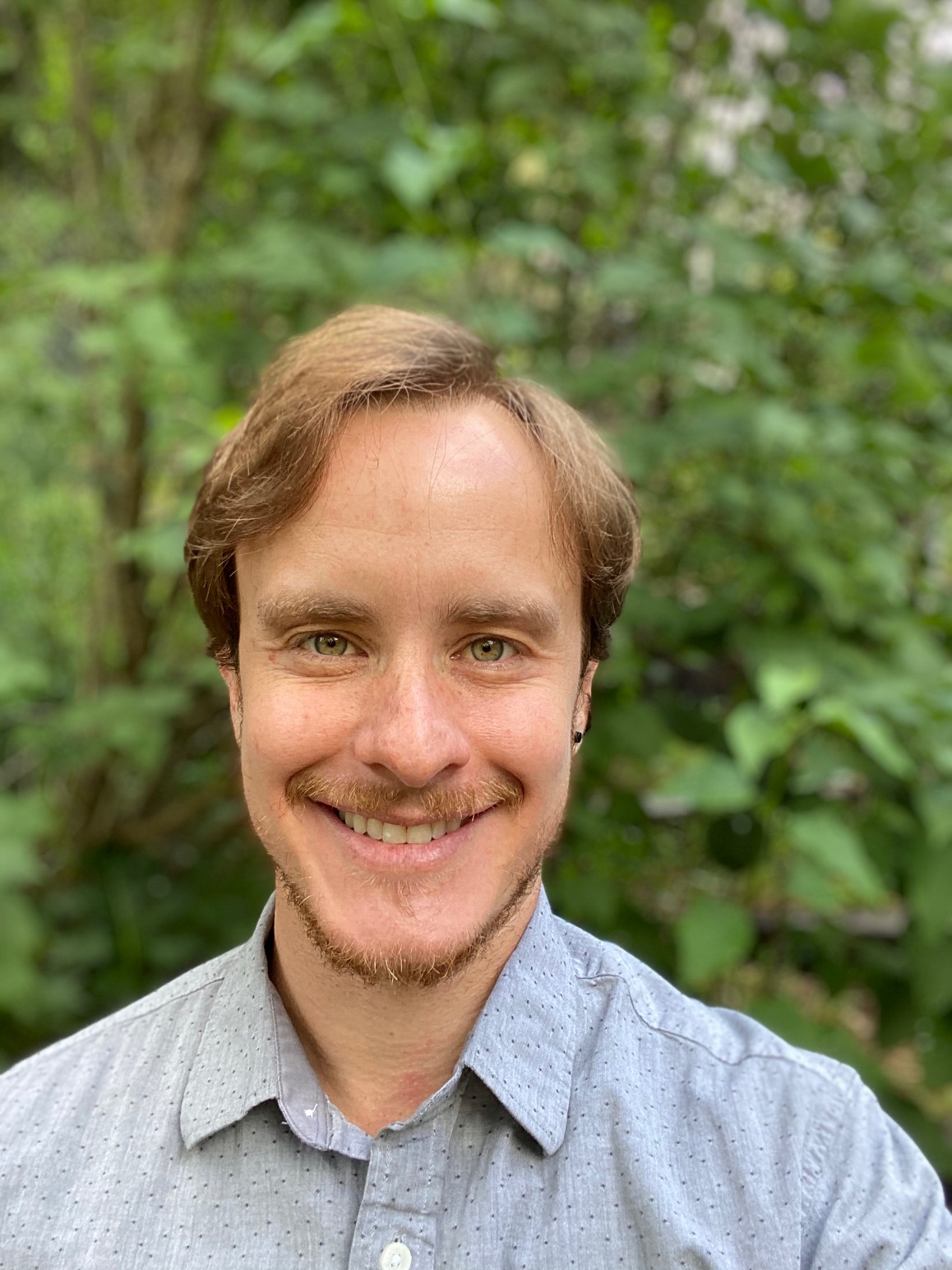 Ben Geilhufe, LPCC
Director of Community-based Clinical Programs
I dedicated my professional career to gender care over 15 years ago due to the lack of resources for individuals and families navigating gender-exploration. My passion centers around increasing access to affirming gender care for clients, as well as teaching professionals how to support trans, non-binary and gender-diverse youth and their families. 
I have been a passionate educator and advocate for gender justice since beginning my own transition in 2006. Currently, I am the Director of Community-based Clinical Programs for the UCSF Child and Adolescent Gender Center, where I provide clinical training and consultation on gender diversity for professionals throughout San Francisco County. I am a co-facilitator of the Gender Therapist Team of the Central Coast, and I teach student clinicians about how to support gender diversity in Santa Clara University's Counseling Psychology Masters Program. In my private practice, I support individuals of all ages with gender exploration.
Asaf Orr, Esq.
Legal Director
I started my legal career using special education laws to remediate the educational harms LGBTQ young people experienced as a result of bullying and harassment in school. Within a few months, I was contacted by a parent advocate eager for legal information and resources that she and the families she worked with could use to advocate for their children in schools. From there my experience and expertise expanded to the many legal issues that transgender young people face. Continuing to provide those resources and supports through a multi-disciplinary clinical setting became a natural extension of the work I had been doing.