September 15 - October 15 is Latinx Heritage Month! We encourage you to show your UCSF PRIDE by sharing your Latinx Heritage with your colleagues and friends. Here are a few ways you can share.
Change your social media and Zoom profile picture to reflect your Latinx Heritage
On Zoom use a virtual background showing your Latinx Heritage (Bonus if the photo is one your took yourself)
Add "Latinx Heritage Month" and/or an image showing your Latinx Heritage to your Email Signature
Please download any of these virtual backgrounds and add them to your Zoom by following these steps:
In the Zoom.us desktop client, go to 'Settings' as noted above and select 'Visual Background'.
Using the (+) icon, upload your new background.
Download the Zoom Backgrounds HERE
---
Meet the new Chicanx Latinx Campus Association Leadership
Aday Robinson
BCH CLCA Co-Chair
What is your role at BCH?  
I am a registered nurse in the Neonatal Intensive Care Unit at Children's Hospital Oakland and hold a Bachelor of Science degree in Nursing. In addition, I chair the NICU Diversity, Equity, Inclusion & Anti-racism (DEI/AR) Brave Space and
Co-Chair Benioff Children's Hospitals Chicanx, Latinx, Campus Association (BCH CLCA). For the past 20 years, I have mentored Oakland high school students through the CHAMPS program at BCH-Oakland. 
What is your personal story? How did you get here? 
I'm a Latina woman that grew up with loving and supportive Latinx parents. Through their encouragement and support, I pursued a career in the nursing field and began my nursing career, at BCH-Oakland, right out of nursing school. I have followed my mom's motto, never give up, learn as much as possible, and always give back to your community. I am proud to say that I have been at BCH-Oakland for the past 34 years and counting!  
What does CLCA mean to you? 
As a Latinx woman, I have had to overcome many hurdles, both in my personal and professional life. My goal is to help others overcome some of the hurdles they may be facing. My involvement in DEI/AR and CLCA has helped me work towards creating a more equitable environment for people of color, especially women of color. Using my knowledge and understanding of my Latinx heritage and culture and evidence-based studies, I hope to pave the way for women of color to have more opportunities to grow and succeed in all forms. As the Co-Chair of CLCA and a steering committee member of BCH DEI/AR, I know I am doing my part to give back to my community while advancing our DEI/AR efforts and representing my community with PRIDE.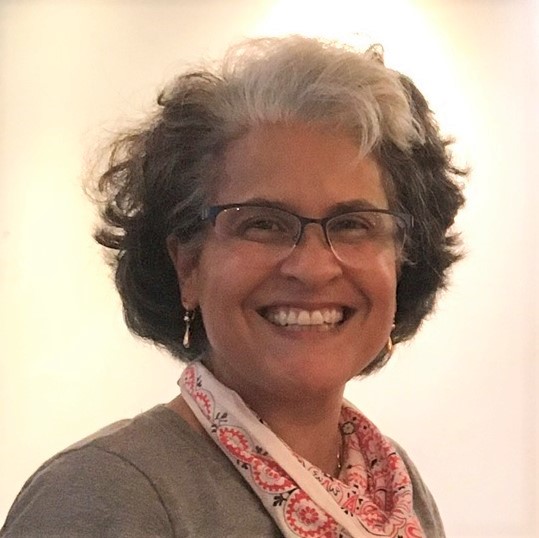 Cristina Fernandez 
BCH CLCA Co-Chair
What is your role at BCH?  
I maintain CME compliance for BCH Oakland and coordinate CME compliant activities for our pediatric clinicians. ​
What is your personal story? How did you get here?  I interviewed with my supervisor and was fortunate enough to be hired 9 years ago.
Give reflections on being Hispanic/Latinx and include a favorite aspect of your heritage.  I would have to credit my family , particularly my mother, for being a shining example of what tenacity and hard work can achieve. I'm not sure if it's a Latina thing, but it was definitely a "Julita" thing.
What does CLCA mean to you? I believe in its mission to support Latinx and Spanish-speaking families & staff AND to help senior management and board members move our enterprise toward more health and workplace equity.
What does National Latinx Heritage Month mean to you?  While I believe it's a time to celebrate our culture, I also believe that "heritage" is alive for more than just a month.
---
James "Jae" Rouse Iniguez
CLCA Co-Chair
Jae (they/them) are well known to us in CLCA having served the past three years supporting our communications, events, and strategy efforts as a member of the CLCA Steering Committee. Jae is a management and leadership expert working in a variety of settings, including community engagement, training and education, and operations at UCSF. They are alumni of UCSF, and a current doctoral student in education with a focus on urban leadership at Johns Hopkins University, where they are studying how to improve pipelines for health care leadership. 
Richard Flamburis 
CLCA Co-Chair
Richard (he/him) is a manager with the UCSF School of Medicine who has been a member of the University community for over a decade. Although Richard is relatively new to CLCA, he has worked closely with other UCSF campus associations, such as Staff Assembly where he served as Treasurer for four years. Richard also had the privilege to participate as a UCSF representative for the Council of the University of California Staff Assemblies.
---
Latinx/Hispanic at UCSF 
LATINX RESOURCES IN THE BAY AREA
Business Professionals
Community Centers/Foundations
---
New York Times - March 7, 2016
---