Black History Month celebrates the rich and diverse cultures, traditions, and history and acknowledges the important contributions of African Americans/Blacks in the United States. We encourage you to show your UCSF PRIDE by sharing your African American/Black heritage with your colleagues and friends. Here are a few ways you can share.
Change your social media and Zoom profile picture to reflect your African American/ Black Heritage
On Zoom use a virtual background showing your African American/Black Heritage (Bonus if the photo is one your took yourself)
Share your pictures and/or short videos of yourself in cultural attire or engaging in a cultural activity. Send to 

[email protected]

.
Add "Black History Month" and/or an image showing your African American/Black Heritage to your Email Signature
Virtual Backgrounds for Black History Month can be downloaded here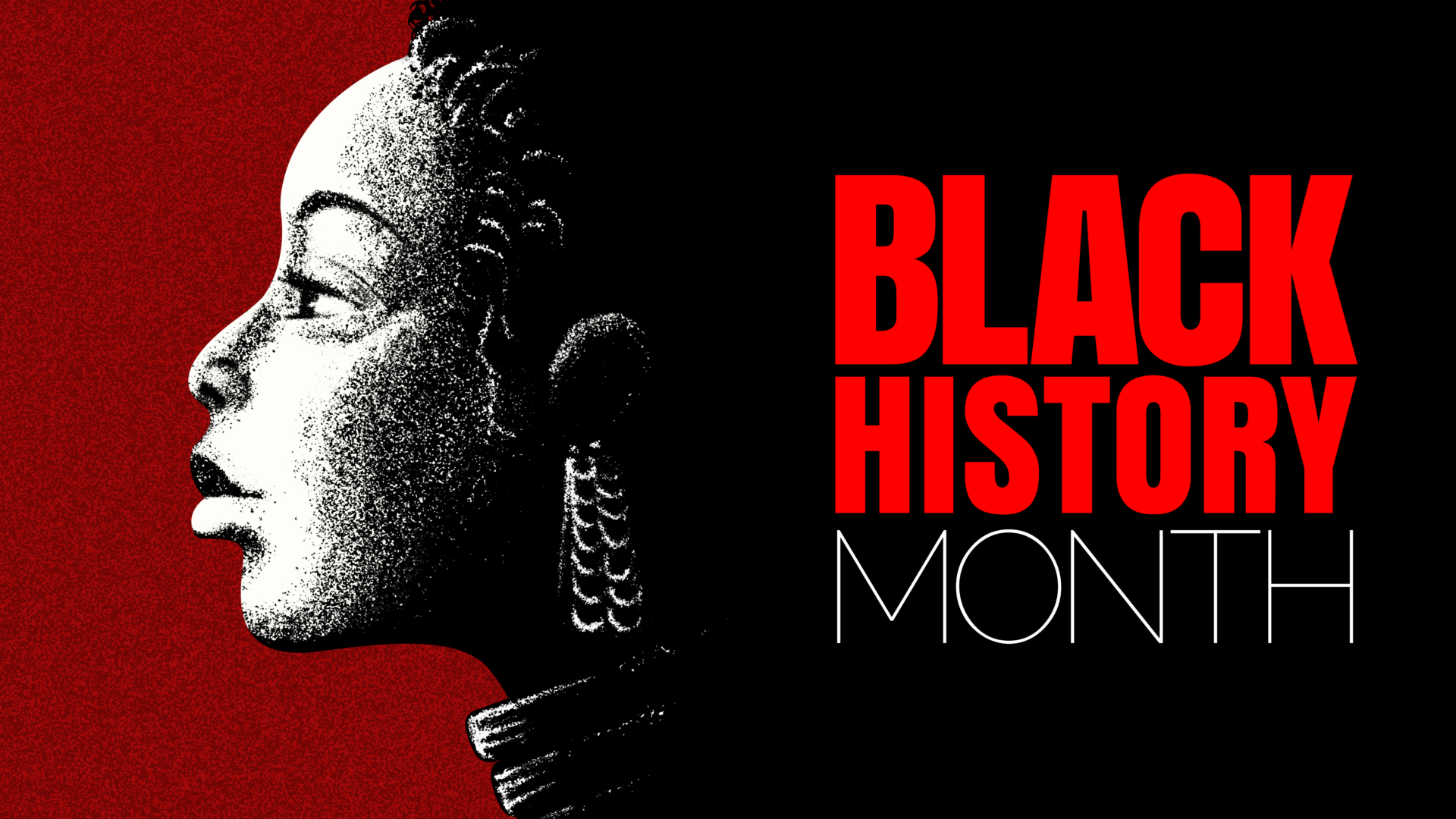 The BCH community came together to reflect on a country where Black lives mean so little that violent killing after violent killing has become a norm and where African Americans are disproportionately affected by the COVID-19 pandemic. For African Americans this moment is only a convergence of all of the racial violence, police brutality, health disparities, wealth gap and lack of access to education that has been the very fabric of the U.S. for 400 years.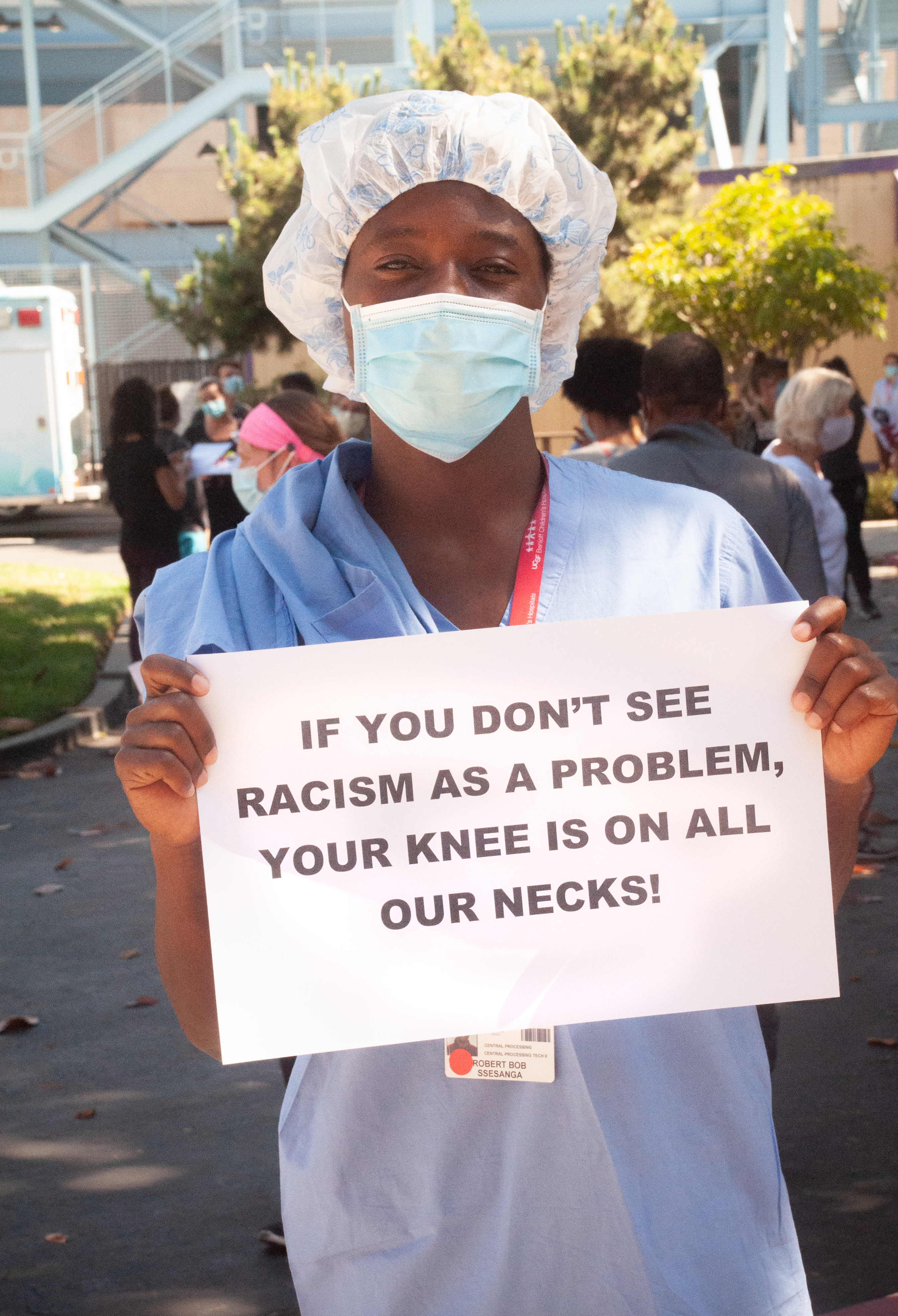 BCH hosted 3 town halls on Colliding Pandemics: Loss, Grief & Race during COVID-19. At 3:30 pm on June 3, 2020, both BCH Oakland and Mission Bay campuses took a moment to reflect and express solidarity on the current events involving the deaths of George Floyd, Ahmaud Arbery, Breonna Taylor and countless other African Americans. 
---
BCH Black Caucus Oakland
Founded and co-lead by Stephanie Brown and Abdur Shemsu, the Black Caucus Oakland Chapter of the UCSF Black Caucus had its inaugural meeting on Juneteenth 2020. The BCH BCO's mission is to help foster a hospital climate and culture of unity, equity, and inclusion. The group serves as a resource for advancing the social and cultural growth among African American care providers and staff through outreach, mentoring networking, community service, and enrichment activities. There are currently 74 members in the Black Caucus Oakland Chapter.
For more information, please contact [email protected] or [email protected] 
---
UCSF Benioff Children's Hospital Oakland is home to the largest and most comprehensive Sickle Cell Program in the Western United States. The center treats roughly 800 sickle cell patients annually, nearly half of whom are adults who have been going there since they were kids. About 70 percent of the hospital's patients are on Medi-Cal.
---
Two Oakland colleges, Merritt and Laney, were the sites of many student movements and budding activists. Perhaps most significant was the meeting of Party founders Bobby Seale and Huey P. Newton at Merritt College in the 1960s. Soon, the two came together to create the Black Panther Party and wrote its iconic Ten-Point Platform. Merritt College has since relocated to the Oakland Hills. Its original location, now the Children's Hospital and Research Center, was added to the National Register of Historic Places in 1992.
In honor of the upcoming Martin Luther King Jr. holiday, we are excited to launch the "See Us" portrait project. Organized by the UCSF Benioff Children's Hospital Black Caucus, the project features portraits of our Black, Indigenous and People of Color (BIPOC) colleagues across our campus to celebrate the diversity that makes our community strong.
It is our goal to create a sense of belonging for our patients and staff by enhancing diversity, inclusion, racial justice, and health equity. This is a continuation of the important work we started through our DEI Council in 2020. We encourage everyone to think about how we can leverage our resources to advance this important work.
The portrait series will be launched on the OPC digital donor wall on January 14, followed by the installation of framed portraits throughout our Oakland campus later this month. You can get a sneak peek of our featured staff by clicking the button below: 
After you've had time to review the link, we encourage you to share any feedback by completing a quick, 1 minute survey for a chance to win prizes by February 15th! 
Thank you in advance for helping BCH-Oakland raise awareness around these efforts, which reflect our public mission and commitment to building an anti-racist hospital system.
---
VIDEOS - Black History at BCH
Kamala Harris, 49th Vice President of the United States
---
Youth Poet Laureate Amanda Gorman
Amanda Gorman was named the nation's First Youth Poet Laureate at 19. Now at 22, she delivered her original composition, "The Hill We Climb" as the youngest known inaugural poet at the 59th Presidential Inauguration.
African American and Anti-Racism Books
Anti-Racism Resources for Parents and Kids
Books for Parents
Books for Kids
Best books for babies and toddlers
Books for younger children
Best for young adults